Isle of Man TT: Losing that winning feeling hurts far more than podiums and records for Peter Hickman – The Independent
Once the dust had settled on the 2019 Isle of Man Senior TT, the exhausts had cooled and the champagne had been swigged, there was one overriding feeling throughout the motorcycling community: 'Boy I can't wait to do it all again next year'.
It would be a fair reflection to say that Peter Hickman's and Dean Harrison's rivalry over the last two years has lifted the TT to a new level. In regards to the former, five-time winner Hickman is in a class of his own, having become the first and only rider to lap the Snaefell Mountain Course at an average speed in excess of 135mph back in the 2018 Senior TT.
His three victories last year added to that Senior triumph and his maiden Superstock win on the island in 2018, and he along with Harrison would be in with a strong shout of more success this summer, had coronavirus not dashed those dreams.
With the TT cancelled for 2020 following the outbreak of Covid-19, motorcycling along with every other sport has been put on hold. The rivalry between the pair and the likes of Michael Dunlop, Ian Hutchinson and the rest of the road racing pack has been put on hold for an additional year, and with that comes financial concerns that will not go away for some time.
"It's a bit of a kick in the balls, shall we say, but what can you do?" says Hickman, who as well as being unable to race on the roads is currently awaiting news on if and when the British Superbike Championship will get underway.
As revealed by The Independent earlier this month, the cancellation of the TT will cost the Isle of Man itself around £4.8m, yet while the personal cost to each individual won't be quite as high as that sum, the impact will be significantly greater.
"There's start money, but then last year I won three races and the prize money is more than what the start money is," explains Hickman. "You can go through what I earned last year and it was probably about £56,000 in prize money, so with that, the start money, then there's all the sponsorship money coming as well, all of a sudden it mounts up to quite a lot, and you get the merchandise sales out there as well. So it's a big kick.
"I am self-employed so if I can't race I don't earn and it's difficult. To be fair I'm lucky enough that most of my sponsors, if not all of my sponsors, are all into it because they love their racing and everyone's basically said 'look it doesn't matter, don't worry about it, once everything kicks off we'll still honour what we said we would do' so that's really good.
"But without the TT then obviously there's a shortfall there because I have a lot of deals that revolve just around the TT and I'm not going to have any of that come in."
Hickman's honesty at revealing just how much last year's success brought him opens up two avenues. The first is the huge gap in income this year that all riders will be facing, regardless of whether they're a Hickman or a Harrison at the front of the pack or a rider plodding along at the back of the field. Without racing, no one earns, and when this means a loss of a potential six-figure fee when sponsorship is taken into account, the repercussions are hard and painful.
Secondly, it reveals the modest amounts that riders put their lives on the line for. In the grand scheme of things £56,000 is a huge sum of money, considerably bigger than the annual salaries of those who line the streets of the TT or the committed individuals who keep it running each year. But it is not a lot of money at all in the world of sport, and when expensive machinery is something of a must when it comes to this sport, the impact can quickly snowball out of control.
"I know obviously this is going to be a big financial strain on businesses so I can see a lot of sponsors that are in the sport struggling to fulfil their commitments to certain teams, and I can see there's definitely going to be a shortfall in money," adds the Smiths Racing rider, who this year is due to have the full BMW manufacturer backing on the roads for the first time.
"I haven't actually spoken to anyone about it in particular but I'm fairly confident that there will be at least one or two teams that will be without the sponsors that they thought they had and it's going to be hard work.
"We all help each other as much as we can in certain areas but money's always a tough one. How it's going to actually affect certain teams I don't know. I know that my personal sponsors have been mega and a lot of the team's sponsors have been mega as well so as it stands everything is ok for us at Smiths Racing .
"But that could all change in the next month or two if this lockdown continues and businesses can't turnover the money they need to make the profit they need to. How are they expected to pay into a sport? That's not just bike racing, that's anything. It's definitely going to be a tough year and it'll affect next year too, and probably the year after that. It's not a short-term problem, it's going to be a fairly long-term problem."
While the TT has been cancelled, there is still the potential for the North West 200 to go ahead, though the prospect right now of next month's event being rescheduled later in the year looks bleak unless the situation across the UK improves enough to warrant staging an event where mass gathering on public roads is impossible to prevent.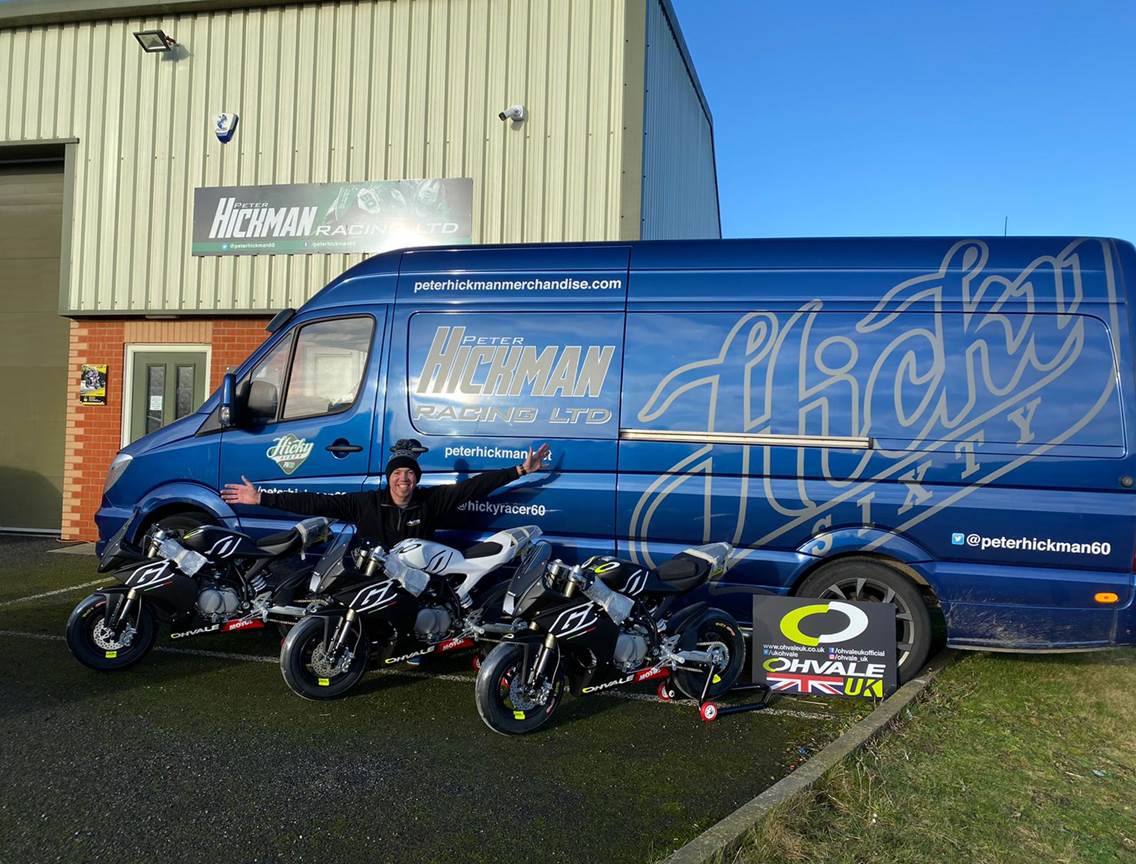 Hickman, for now, will sit and wait, content in his home that rather helpfully is located next to the factory where his bikes are being prepared. Among them is the Norton 650 Superlight, which despite the British motorcycle manufacturer's ugly fall from grace will still be run as it is Hickman's personal project. The BSB star is considering running the Norton at supertwin events this year to get a feel for the bike in the absence of the Lightweight TT, but there is also another event that could pop up on his schedule.
"The Classic TT will run if it's able to run at the time," Hickman says of the late-August festival that takes place on the same Snaefall Mountain Course as the regular TT. "I've done the Classic once in 2015 and I've not done it since, but I might actually look at doing the Classic just to get some laps around the course because it's going to be two years since I've been there once 2021 comes around.
"You can't practice there so it affects you a lot, but obviously it affects everyone the same. Quite a lot of riders do the Classic so a lot of them have ridden it when I haven't – and to be honest for me it doesn't really make that much difference. Most of them do the Classic every year whereas I haven't done, yet when I went back last year I still managed to win three races. So it doesn't affect me too much.
"But to have two years off is a long time, so maybe the Classic would be good to just get a few laps in."
Source: independent.co.uk