DoI U-turn as red and black crossing "not as good as we wanted"
[ad_1]
Lines to be re-painted in 'traditional' white
The Department of Infrastructure says the new red and black Zebra crossing in Kirk Michael "wasn't as good as [it] wanted".
The unique design was unveiled last week outside Michael School, but is now going to be changed back to black and white.
The idea was to paint over the original white lines with red asphalt to allow TT riders more grip.
In practice, however, the department says there isn't enough contrast between the road surface and the red lines.
It says, after consulting with race organisers, the traditional white markings will be re-painted before the start of the school terms.
It adds – the department will monitor grip levels over the winter months to make sure that the crossing is safe for next year's TT races.
As of 5pm today, the lines at the crossing have been repainted white: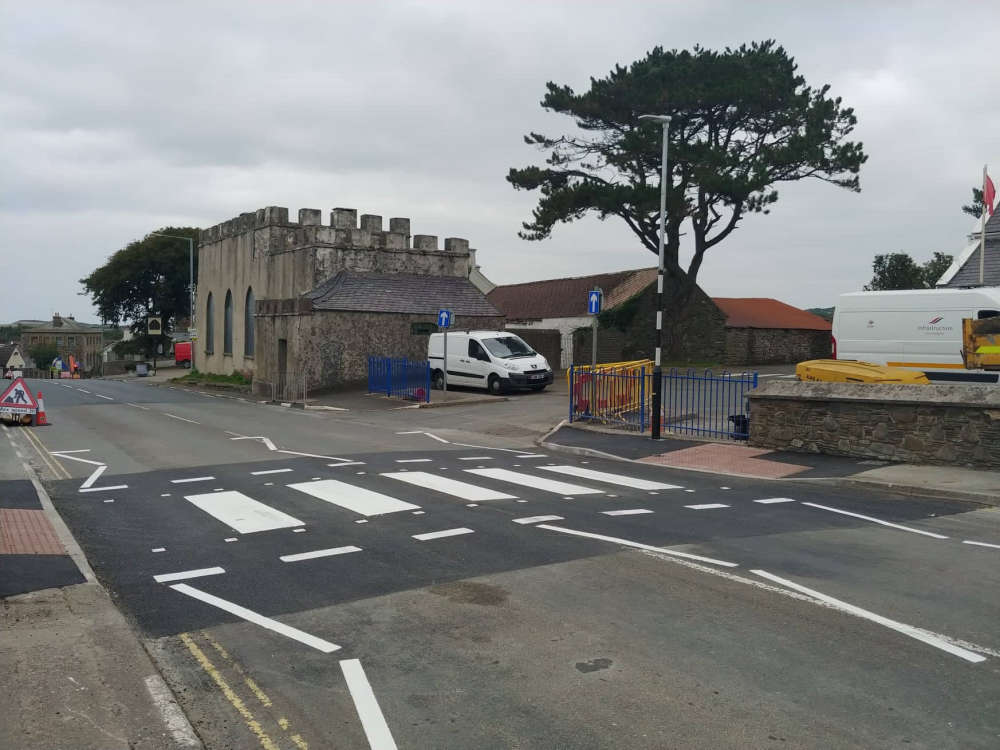 [ad_2]
Source link